Enhanced Category 5 Multipair Cables
◎ Applications:
10Base-T, 100Base-T4, 100Base-TX, 100Base-VG-ANYLAN, 155Mbps ATM, 622Mbps ATM, 1000Base-T
◎ Standards:
ISO/IEC 11801, ANSI/TIA/EIA-568-B
◎ Product Construction Matrix:
U/UTP
F/UTP
SF/UTP
Conductor
Material
Solid Plain Copper
Solid Plain Copper
Solid Plain Copper
Conposition
1/0.5mm
1/0.5mm
1/0.5mm
Gauge
24AWG
24AWG
24AWG
Insulation
Material
PE
PE
PE
Diameter
0.86
0.86
0.86
Screen
Material
Nil
Overall Aluminum Tape Screen
Overall Aluminum Tape Screen & Copper Wire Braid
Drain Wire
Material
Nil
1/0.5mm
1/0.5mm
Assembly
No of Pairs
25/50/100
25/50/100
25/50/100
Outer Sheath
Material
PE/PVC/LSF/LSZH
PE/PVC/LSF/LSZH
PE/PVC/LSF/LSZH
Remark: PE- Polyethylene; PVC- Polyvinyl Chloride; LSF- Low Smoke & Fume; LSZH- Low Smoke Zero Halogen; LSFROH-Low Smoke Flame Retardant Zero Halogen (to IEC60332-3C); PVC can be classified as CMX, CM, CMR and CMP.
◎ Working Frequency:
1-100MHz
◎ Product Certification:

E222756
◎ Technical Parameters:
☆ Characteristic Impedance: 100±15Ω
☆ Nominal Velocity of Propagation(NVP): 69%
☆ Maximum DC Resistance: 9.38Ω/100m
☆ Maximum Mutual Capacitance: 5.6 nF/100m
☆ Maximum Capacitance Unbalance: 330 pF/100m
☆ Maximum Resistance Unbalance: 5%
☆ Maximum Propagation Delay Skew: 30 ns/100m
☆ Maximum Propagation Delay: 536 ns/100m@100 MHz
☆ Minimum Bending radius: 10 x Overall Diameter
☆ Voltage Rating: 60V rms
☆ Maximum Pulling load: 80N
☆ Working Temperature: -20℃ ~ +60℃
☆ Storage Temperature: -5℃ ~ +50℃
☆ Flame Retardancy: UL 1581 (CM Jacket); UL 1666 (CMR Jacket); UL 910 (CMPJacket); IEC 60332-1 (FRPVC & LSZH Jacket); IEC 60332-1 & IEC 60332-3C (LSFROH Jacket)
◎ Product Highlights:
☆ Provide excellent bandwidth beyond 200 MHz.
☆ Designed for use in data and voice backbone application.
☆ Meet the strict flame retardancy and environmental requirements
in Europe and US.
☆ Easy identifiable color code for ease of installation.
☆ Different jacket options available for choice.
◎ Transmission Properties:
FREQ
(MHz)
NEXT(dB/100m)
Min.Value/
Typical Value/
Standard Value
IL
(dB/100m)
RL (dB)
Min.Value/
Typical Value/
Standard Value
ACR (dB/100m)
Min.Value/
Typical Value/
Standard Value
ELFEXT
(dB/100m)
Min.Value/
Typical Value/
Standard Value
PSNEXT
(dB/100m)
Min.Value/
Typical Value/
Standard Value
PSACR
(dB/100m)
Min.Value/
Typical Value/
Standard Value
PSELFEXT
(dB/100m)
Min.Value/
Typical Value/
Standard Value
1
68.3/74.0/65.3
2
20.2/26.0/20.2
66.3/72.0/63.3
64.8/69.0/63.8
65.3/71.0/62.3
63.3/69.0/60.3
61.8/66.0/60.8
4
59.3/65.0/56.3
4.1
23.0/29.0/23.0
55.2/60.9/52.2
52.7/57.0/51.7
56.3/62.0/53.3
52.2/57.9/49.2
49.7/54.0/48.7
8
54.8/61.0/51.8
5.8
24.5/30.5/24.5
49.0/55.2/46.0
46.7/51.0/45.7
51.8/58.0/48.8
46.0/52.2/43.0
43.7/48.0/42.7
10
53.3/59.0/50.3
6.5
25.0/31.0/25.0
46.8/52.5/43.8
44.8/49.0/43.8
50.3/56.0/47.3
43.8/49.5/40.8
41.8/46.0/40.8
16
50.3/56.0/47.3
8.2
25.0/31.0/25.0
42.1/47.8/39.1
40.7/45.0/39.7
47.4/53.0/44.3
39.1/44.8/36.1
37.7/42.0/36.7
20
48.8/55.0/45.8
9.3
25.0/31.0/25.0
39.5/45.7/36.5
38.7/43.0/37.7
45.8/52.0/42.8
36.5/42.7/33.5
35.7/40.0/34.7
25
47.3/53.0/44.3
10.4
24.3/30.3/24.3
36.9/42.6/33.9
36.8/41.0/35.8
44.3/50.0/41.3
33.9/39.6/30.9
33.8/38.0/32.8
31.25
45.9/52.0/42.9
11.4
23.6/29.6/23.6
34.2/40.3/31.2
34.9/39.0/33.9
42.9/49.0/39.9
31.2/37.3/28.2
31.9/36.0/30.9
62.5
41.4/47.0/38.4
17
21.5/27.5/21.5
24.4/30.0/21.4
28.8/33.0/27.8
38.4/44.0/35.4
21.4/27.0/18.4
25.8/30.0/24.8
100
38.3/44.0/35.3
22
20.1/26.1/20.1
16.3/22.0/13.3
24.8/29.0/23.8
35.3/41.0/32.3
13.3/19.0/10.3
21.8/26.0/20.8
155
35.5/41.0/32.5
28.1
18.8/24.8/18.8
7.4/12.9/4.4
20.9/25.0/19.9
32.5/38.0/29.5
4.4/9.9/1.4
17.9/22.0/16.9
200
33.7/40.0/30.7
32.4
18.0/24.0/18.0
1.3/7.6/-1.7
19.7/24.0/18.7
30.0/37.0/27.7
-1.7/4.6/-4.7
16.7/21.0/15.7
◎ Ordering Information:
| | |
| --- | --- |
| Model | Product Description |
| AD-BC-CAT5EUTP24PCM24 | U/UTP Cat5e 24Pairs, CM Grade (Non-Plenum) |
| AD-BC-CAT5EUTP48PCM24 | U/UTP Cat5e 48Pairs, CM Grade (Non-Plenum) |
| AD-BC-CAT5EUTP24PLH24 | U/UTP Cat5e 24Pairs, LSZH Grade (IEC60332-1) |
| AD-BC-CAT5EUTP48PLH24 | U/UTP Cat5e 48Pairs, LSZH Grade (IEC60332-1) |
| AD-BC-CAT5EFTP24PCM24 | F/UTP Cat5e 24Pairs, CM Grade (Non-Plenum) |
| AD-BC-CAT5EFTP48PCM24 | F/UTP Cat5e 48Pairs, CM Grade (Non-Plenum) |
| AD-BC-CAT5EFTP24PLH24 | F/UTP Cat5e 24Pairs, LSZH Grade (IEC60332-1) |
| AD-BC-CAT5EFTP48PLH24 | F/UTP Cat5e 48Pairs, LSZH Grade (IEC60332-1) |
| AD-BC-CAT5ES-FTP24PCM24 | SF/UTP Cat5e 24Pairs, CM Grade (Non-Plenum) |
| AD-BC-CAT5ES-FTP48PCM24 | SF/UTP Cat5e 48Pairs, CM Grade (Non-Plenum) |
| AD-BC-CAT5ES-FTP24PLH24 | SF/UTP Cat5e 24Pairs, LSZH Grade (IEC60332-1) |
| AD-BC-CAT5ES-FTP48PLH24 | SF/UTP Cat5e 48Pairs, LSZH Grade (IEC60332-1) |
| AD-BC-CAT5EUTP24PPE24 | Outdoor U/UTP Cat5e(4×6) Pairs, CM Grade (Non-Plenum) |
| AD-BC-CAT5EUTP48PPE24 | Outdoor U/UTP Cat5e(4×12) Pairs, CM Grade (Non-Plenum) |
| AD-BC-CAT5EFTP24PPE24 | Outdoor U/UTP Cat5e(4×6) Pairs, CM Grade (Non-Plenum) |
| AD-BC-CAT5EFTP48PPE24 | Outdoor U/UTP Cat5e(4×12) Pairs, CM Grade (Non-Plenum) |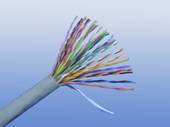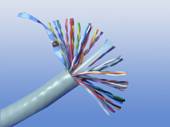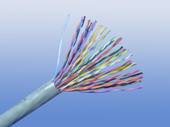 cat5e multipairs cables